Aitchison finally posted photos of Huxley's airplane antics to Facebook, where he speedily became even more famous.
"Guys I can't breathe 😂😂😂," Aitchison wrote on Facebook.
Even though he couldn't reach his mom's snack. Huxley continuing to entertain his mom and rest of the flight with his funny faces. He got bored with that too and went back to making friends with everyone around him.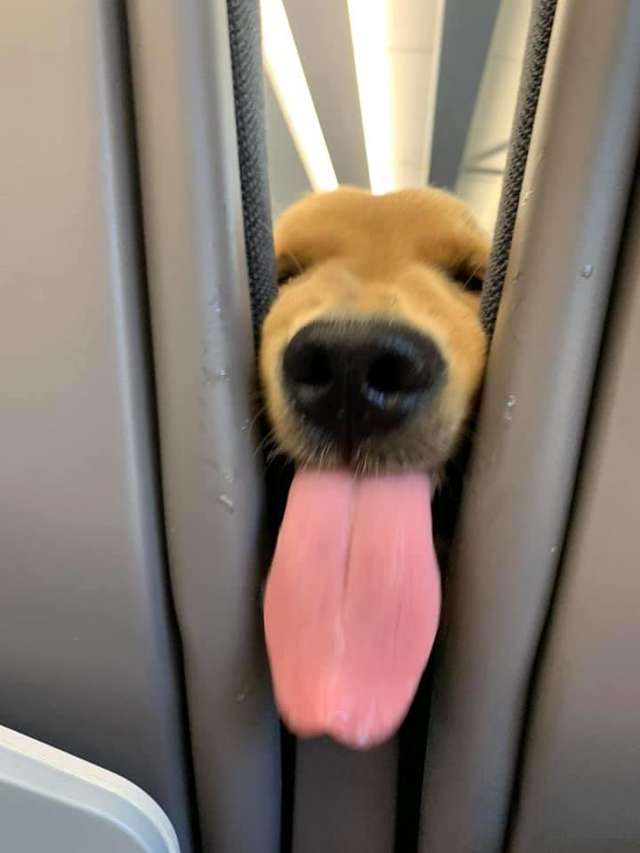 Huxley spent most of the flight amusing his fellow passengers. And with such a cute puppy to look at and play with.
Source: Aitchison